Compostable paper bags are an essential product for modern family life. The color of logarithmic compostable paper bags is brown, so compostable paper bags can also be called brown paper bags.
Have you ever wondered how stackable paper bags are made? Or when were they first used? We've put together this guide on how to make compostable paper bags in 2023 to answer exactly that question.
When Were Compostable Paper Bags Invented?
Compostable paper bags were invented in the late 19th century. These compostable bags are considered an alternative to plastic bags. Since then, advances have been made in the development of compostable materials, making them more durable and practical for a variety of applications.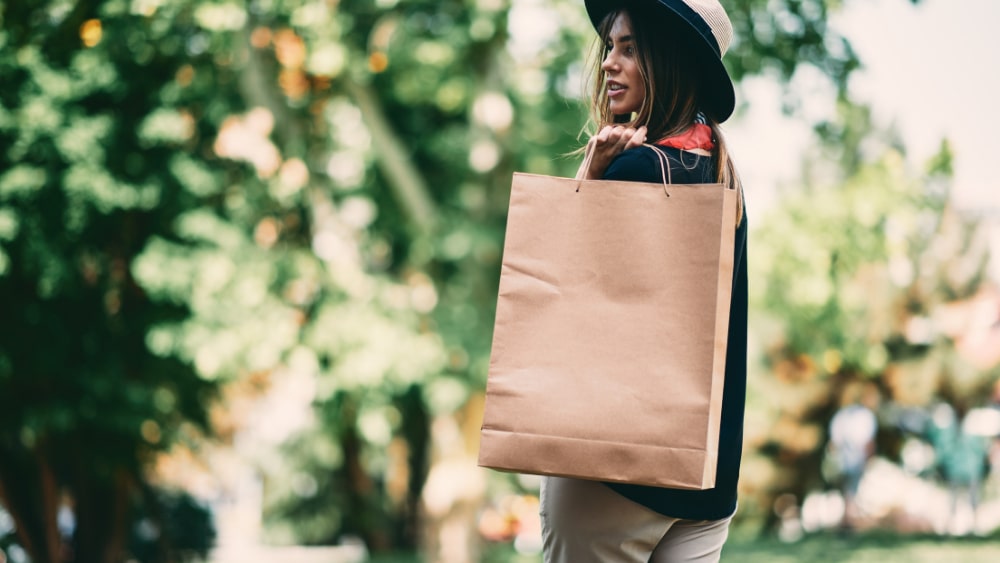 How Are Compostable Paper Bags Made?
While today's compostable paper bag-making process has evolved from the original design, the principles remain essentially the same. Compostable paper bags are produced on large machines that require 1 gallon of water for every 1 bag produced. The process of making paper bags starts with paper pulp, which is essentially thin wood chips from trees.
The pulp comes from trees that have been dried for at least three years. The dried bark is peeled off, cut into 1-inch strips, and cooked into a pulp under high pressure and heat.
The pulp is then pressed into flat sheets or paper rolls. These sheets and rolls are cut to size (usually twice the desired height of the finished paper bag) and then folded. The two parallel open sides will be bonded together by pressing the bonded sides together or by heating and pressing. When you're done, you'll have a simple flat paper bag (like the kind you'd get from a candy store).
If you want to make a more complex design, such as a flat-bottomed bag, you can follow the same process but just add more complex folds to the bottom of the bag to allow the finished paper bag to stand up. The paper bag handles are made separately and attached with glue.
What Materials Are Compostable Paper Bags Made Of?
Compostable paper bags are typically made from a combination of natural, renewable materials. They are made from plant-based materials such as plant starch, wood pulp, lactic acid or soy protein. These materials are designed to be consumed by microorganisms, helping them break down into the soil-like organic material we call compost.
It's worth noting that not all paper bags are compostable. To be considered compostable, the bags must meet specific standards and certifications, such as those outlined by organizations like the Biodegradable Products Institute (BPI), or comply with local composting regulations. Be sure to check the paper bag's label or certification to confirm its compostability.
Are Compostable Paper Bags Biodegradable?
Generally speaking, all compostable paper bags are biodegradable, so they are an excellent choice for composting as mentioned above.
Because the pulp used to make paper bags is made from natural plant material, paper bags are easily broken down by bacteria when added to the compost bin.
In order for a paper bag to be fully biodegradable, it needs to be free of inks, plastic coatings, and other toxins and contaminants.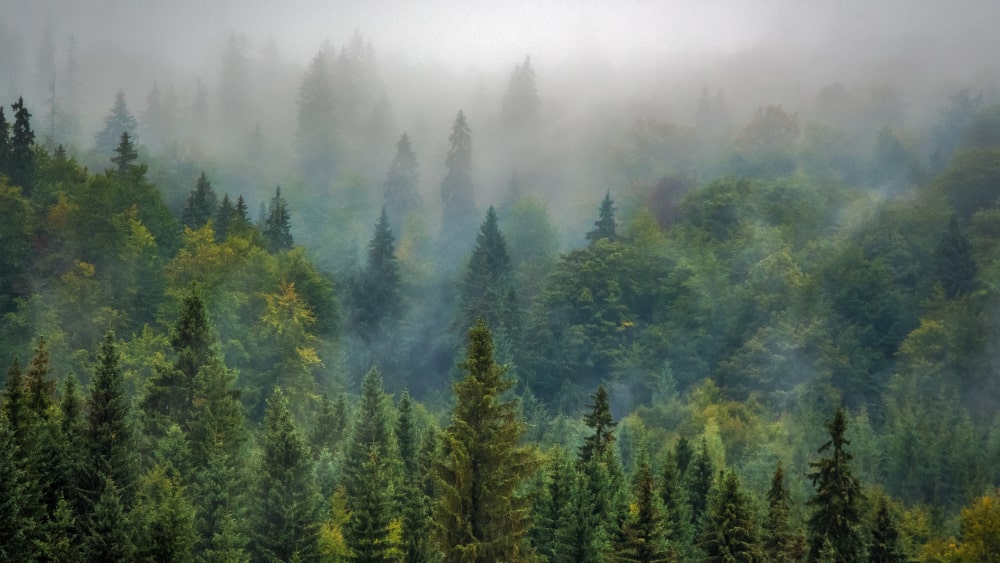 Are Compostable Paper Bags Environmentally Friendly?
Compostable paper bags have long been hailed as an eco-friendly packaging option, and for good reason.
Compostable paper bags themselves can be recycled, which is a big improvement for the environment. While the production of paper bags does require cutting down trees, most compostable paper bags today are made using a mix of recycled and raw materials, with a much smaller impact on our forests. Using recycled paper when making paper bags also requires less energy and helps reduce the amount of greenhouse gases emitted by manufacturing plants.
Compostable paper bags can also be reused multiple times before being recycled, helping to further enhance their eco-credibility.
Why Choose to Buy Compostable Paper Bags Instead of Plastic Bags?
Compostable paper bags can be used for many different purposes, including carrying groceries or items purchased while shopping, carrying packed lunches, or even for storing trash. Not only do they have a variety of uses, but in recent years many people have actively decided to use compostable paper bags instead of plastic alternatives.
We know that compostable paper bags are much more environmentally friendly than plastic bags, but why on earth should we use compostable paper bags instead of plastic bags?
Unlike plastic alternatives, compostable paper bags are biodegradable. While plastic bags will remain on the earth's surface for decades, compostable paper bags will biodegrade and turn into natural fertilizer for plants and trees.

Compostable paper bags won't fill the oceans. When plastic bags are discarded, they often end up in our oceans and seabeds. Plastic bags in the ocean can cause a range of problems, such as suffocating animals and contaminating water and beds.

Compostable paper bags are non-toxic. One of the biggest problems with plastic bags is that they are made from toxic waste that creates fossils. Research shows that certain types of plastics and plastic bags can leak harmful chemicals.

Compostable paper bags are almost completely emission-free. Since paper bags are now mostly made from recycled paper, less transportation is used in the manufacturing process, which means fewer emissions.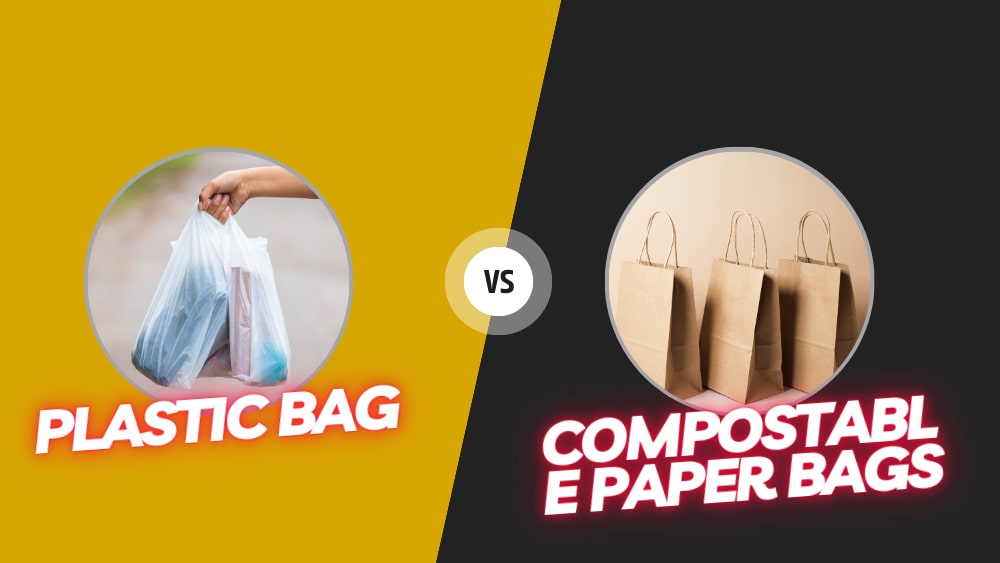 Where Can I Buy Compostable Paper Bags?
After learning how compostable paper bags are made and the benefits they have for the environment, we wouldn't be surprised if you want to purchase some compostable paper bags of your own.
At Hytrend, we produce the highest quality compostable paper bags and trash bags. If you are shopping for cheap and high-quality compostable paper bags in bulk, hytrend's online online store can provide you with all the products and services you need.
As Canada's top compostable manufacturer, you can rest assured there will be no quality issues with the products you buy from us. And the price is more reasonable. To learn more about our compostable paper bags and find the paper packaging solution that's right for you, our experts are here to help. You can contact them here.
Our paper bags use only the highest quality materials and manufacturing processes. To learn more about our paper bags and find the paper packaging solution that's right for you, our experts are here to help. You can contact them here.
Recommended related content